Tespo Health Announces Appointment of Don Howard to Board of Directors
May 2021 • Plymouth, Michigan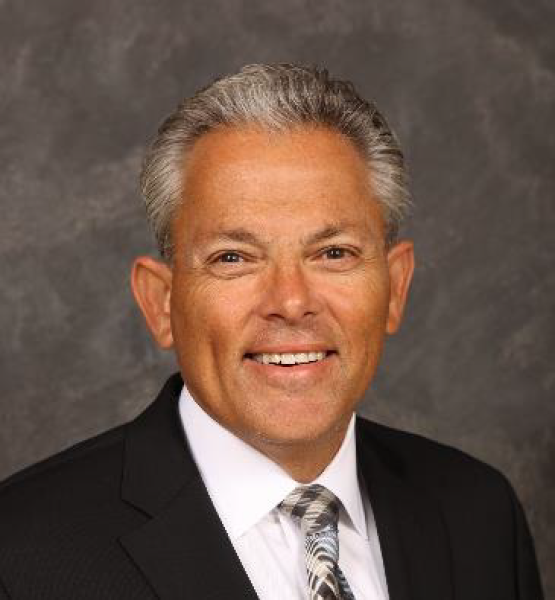 Tespo Health, a pioneering digital healthcare technology company whose mission is to forge the connections that save lives, announced the recent appointment of pharmacy executive Don Howard to its Board of Directors.
Howard is a leading authority in Pharmacy Benefit and Specialty Pharmaceuticals with a legacy that spans nearly four decades in the industry. He will be a key part of Tespo Health's leadership team, working with Co-Founder and CEO Ted Mills to help the company realize its vision of helping patients and physicians improve medication adherence and redefine how consumers digitally interact with pharmacies,
Howard, who is based in Windermere, Florida, co-founded CuraScript in 2000 and as its President and Chief Operating Officer, built the company into one of the largest specialty pharmacies in the county. Upon selling CuraScript to Express Scripts in 2004, Howard ran specialty pharmacy operations at Express Scripts and oversaw the acquisition and integration of Priority Healthcare, one of the nation's largest pharmacy, and distribution companies.
Howard's most recent innovative endeavor was in 2011 when he co-founded AcariaHealth, the specialty pharmacy division of Envolve Pharmacy Solutions. AcariaHealth underwent rapid growth and quickly became one of the largest independent Specialty Pharmacies in the country.
After the successful sale of AcariaHealth to Centene Corp just two years after it was founded, Howard was appointed President and Chief Executive Officer of Envolve Pharmacy Solutions, a wholly-owned subsidiary of Centene Corporation (NYSE: CNC. As CEO of the combined organizations, he led one of the largest pharmacy benefit managers in the country with over 10 million members and an excess of $10 billion in pharmacy spend.
"As a member of Tespo Health's Board of Directors, Don Howard will be an integral part of the company's strategic planning and leadership team," said Tespo Health Co-Founder and CEO Ted Mills. "His prolific background and remarkable vision will guide the company into the specialty and retail pharmacy arenas.
"I am particularly excited that Don has extensive experience helping to improve patient adherence to prescription medications," Mills continued.
Lack of adherence is estimated to cause nearly 125,000 deaths, 10 percent of hospitalizations, and costs the already strained healthcare system between $100–$289 billion a year according to industry estimates. The "future pharmacy" will allow for seamless communication between physicians and pharmacists who will be able to make smart health decisions for their patients based increasingly on the medication adherence made available through hi-tech tools, Mills said.
Tespo Health was formed in 2015 to help craft a cleaner and more convenient vitamin but has involved in the last year to become a comprehensive digital healthcare company. The company's leaders quickly discovered that what was lacking was a delivery system that was supported by high-tech tools. Today, Tespo Health helps consumers throughout North America with a system that combines the highest quality of natural vitamins with a process that allows individuals to select a simple, convenient routine to meet their health goals in an affordable way.
Tespo Health continues to evolve in a way that supports not just consumer needs but those of healthcare providers. It recently launched Smile Bariatric, a new division to support bariatric surgery patients with specially blended vitamins and supplements dispensed in liquid form through the Tespo Health Dispenser -- the world's smartest delivery system in the bariatric support field.
The dispenser is the latest example of a Tespo Health-developed high-tech device designed to provide a better healthcare experience for consumers. It utilizes a proprietary app and consumer-centered data to sync with users' smart devices to monitor health goals and medical adherence. It provides the foundation for future products on the horizon, aimed at improving compliance and patient outcomes.
Additional news about Tespo Health and Howard's impact on the company, and the larger pharmacy industry will follow later in 2021.
Learn more at tespohealth.com
Media Contacts:
Mike Scott for Tespo Health
mscott@jkadv.com
248.766.9482